FIELD TRIPS
Group Size 10-100 children
Recommended grade level Preschool-3rd Grade
​Price
Adults/Teachers:    $6.00
Children/Students: $6.00
​Time Slots
90 minute self-guided tour
9:00am – 10:30am
11:30am – 1:00pm
2:00pm – 3:30pm
*A 30-minute lunch time may also be reserved at the time of booking
**Please note that time slots are not adjustable. 
​Days
Wednesday – Friday
(Some Tuesdays may be available upon request)
​Field Trips must be booked in advance.
​To schedule a field trip or for more information please call 209-465-4386 or email the Field Trip Coordinator 
SCHEDULE A FIELD TRIP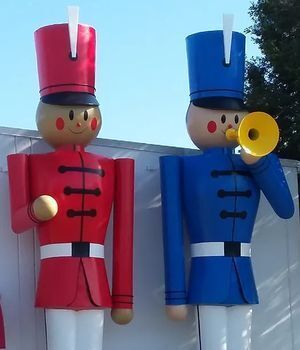 The Children's Museum is committed to working with teachers to enrich their everyday curriculum. Our 22,000 sq. ft. building houses over 40 exhibits which represent various civic and commercial establishments accessible in this unique child-sized world. Children can try out various occupations using tools of the trade. In addition, there is a fleet of real vehicles to enhance their experience in the adult world. Drive a tractor on the farm, sort the mail at the Post Office, select food from the market, and board the fire engine to protect your town! 
To schedule a field trip, please send the completed Field Trip Request Form via email to the Field Trip Coordinator